Install Kali Linux in Android without ROOT, this is legit working trick that you can use to install Kali Linux in your Android device. 💥
When it comes to pen testing, there are a lot of Linux distributions available out there but I prefer Kali Linux. The Kali Linux penetration testing platform contains a vast array of tools and utilities. From information gathering to final reporting, Kali Linux enables security and IT professionals to assess the security of their systems.
This is a one time process. At first you have to apply some efforts to install Kali but after installation it is very handy to use. Now in this method I will show you the most easiest method of installation. Stick me with till the end to install Kali without any mess.
Note: This trick is available for only android users. This trick will not work in IOS devices.
Now without wasting any time, Let's get our hands dirty with installation process. 💻
Required Apps for installing Kali Linux
Before we dive into the installation process of Kali Linux, I want to make sure that you have installed these apps on your devices. If you haven't done yet then download and install it now.
Installation of Kali Linux.
Install all the required apps which are mentioned above for the installation of Kali Linux.
Now open the Termux app and run the following commands step by step.
termux-setup-storage
pkg update
pkg upgrade
pkg install wget -y
wget -O install-nethunter-termux https://offs.ec/2MceZWr
chmod +x install-nethunter-termux
./install-nethunter-termux 
Once you run all these commands, a window will appear with a big KALI written text on it.
Now you need to set a password, to set a password type
nh kex passwd
Once you run that command, it will ask for a password of minimum 6 characters, set password according to your wish and then hit enter.
Now whenever you want to use Kali in your device, first you have to start the kex server. To start kex server run the following command.
nh kex &
Now it will start the kex server
Now you ready to connect to your Kali machine. In order to connect to your Kali machine, minimize your Termux app and start Kex Client app which you have downloaded during the app installation process.
Enter the password which you have provided during setting password process. After typing the password click on the Connect button.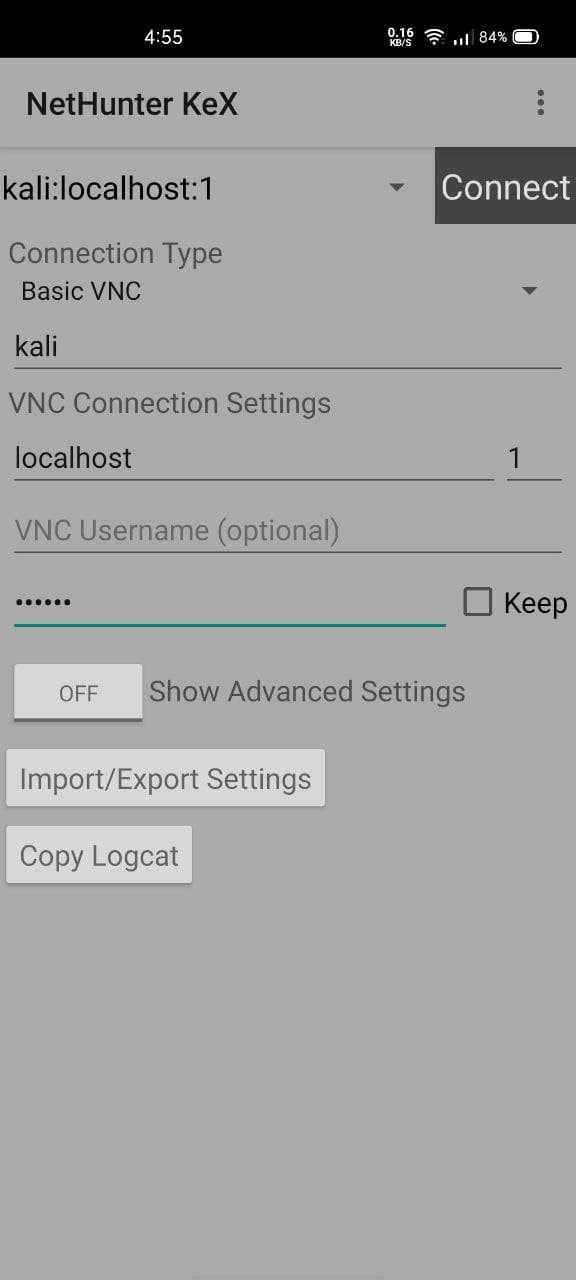 BOOM! 💥 There you go now KALI machine will appear in your screen and you can use it as your according.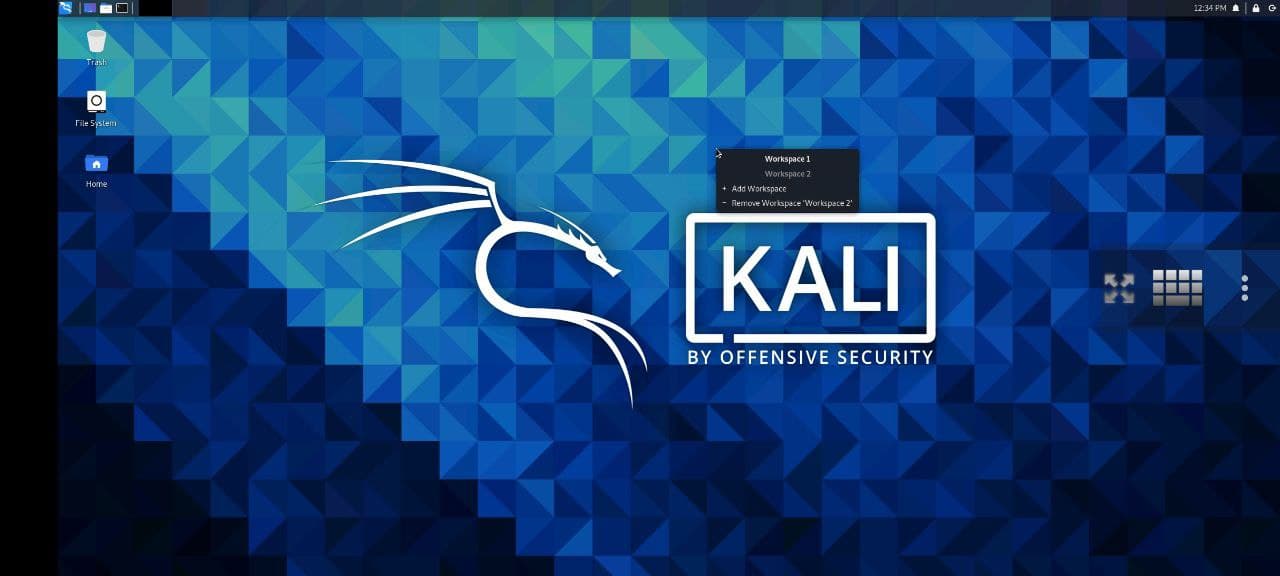 How to stop Kali Linux?
If you want to stop your Kali machine, you can simply stop it via stopping the kex server. Run the following command to stop the kex server.
nh kex stop
How to use Kali Linux in future?
If you want to use Kali in future, it is simple AF. first start the kex server via " nh kex & " and open the Kex Client app and provide the password and then click on the Connect button.